Okay, so you missed The Conception Intro Show that was on Thursday, January 28th at 11pm. Make sure you don't miss it this week, same day, same time. Join the facebook page and/or follow on twitter. Fortunately, you can catch a playback by clicking the play button on the BlogTalkRadio badge on the right of the screen. You can also go back and comment on the previous articles. Keep the foreplay going! We talked about the size of the penis and the vagina and what women like, or say they want. And we discussed Spectacular of Pretty Ricky and his Tipsy grinding challenge.

Here is the link to the piece that had me cracking up:

...never belittle a man's penis in bed, even as a joke, or say anything to indicate that you think it's small. The guy may take you seriously, and if he does, he'll be deeply hurt.
And here is
The Authentic Woman's Penis Size Preference Chart
: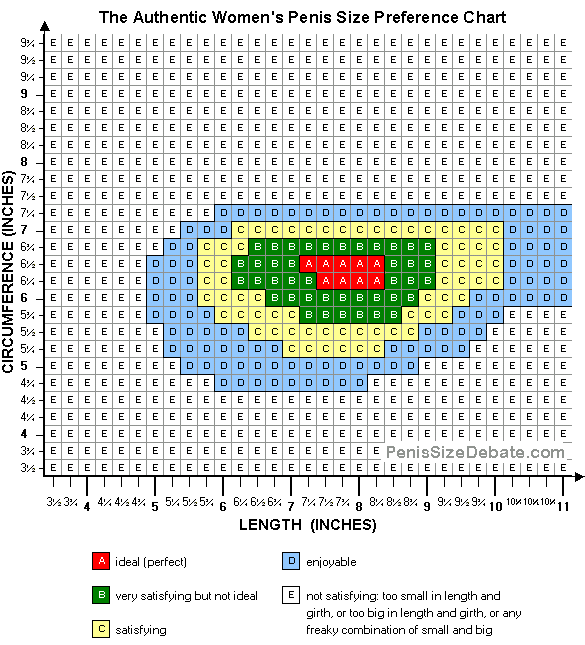 *********************************
Now, you can consider this part, the show after the show..
In the meantime, I have been checking out video clips of Pretty Ricky around the web. I am having a hard time trying to figure out who their target audience is. These brothers are in their early twenties. Their lyrics are explicit and have been since the first album. Coincidentally, I was introduced to this group's music by teenagers, and it appears that teens are still their biggest fans. Here's a line I can remember from one of the first songs I heard:
I'm a young head but my dick's grown up. I like to beat it up with legs on my shoulders. I'm the one you call when you wanna get fucked...
Well, damn. Are your high school aged kids fans? I would hope not. But are grown, grown folks listening to music with such vulgarities, or suggestive movements?
Here's Pretty Ricky doing a re-make of a 90s classic by H-Town (which they sweetly dedicated to Dino, lead singer of the group H-Town, twin brother to Shazam, who died in a car accident):
Spectacular is grinding in that video, too! LOL. Pretty Ricky didn't do a bad job.
Here's the original:
H-Town had a lot of nice slow jamz that I still listen to. Of all of them, you have to check out this one. I noticed something:
At 1:29 look who's in their drawz!
H-Town were the kings of grinding. Did you forget? I mean, their lyrics may have been extremely toned down if you compare them to Pretty Ricky, BUT, they were discovered by the ultimate Nasty Man--Luther Campbell.
It gets better. This is my favorite H-Town song:
Who's your daddy now? LMAO. That was so damn erotic without being obscene.
Okay, one more, just for the music:
Remember the radio cut was "Kiss You Up"? "Lick You Up" was taking it too far back then. You see,
we could get freaky without all the dick-in-pussy lyrics
. Take note, youngbucks.
What about this:
Owww! "The things I will do to you" at 1:54. Go back and watch it again!
Jodeci used to kill it with the lyrics also. But I bet you didn't remember that K-Ci could hit that grind. Check him out at the 0:51 mark (but it is obscured by the darkness and the scene cuts away). These skinny brothers with the six packs be gettin it!
Speaking of H-Town and Jodeci. Who knew that they made a comeback? I didn't until last week. Apparently they are
Knocking Your Heels Off
and beating down the walls. Oh really?
I really didn't know who was who by looking at them but I recognized the voices of K-Ci and Shazam.
Anyway, if Spectacular wanted to see determine the best grinder, he should've challenged the old-heads and not Day 26 (Q could probably handle it, but he isn't in Day 26), Omarion (after seeing
You Got Served
, I know he can do it), Lil Bowow (I don't want to see him do it), nor Chris Brown (he would probably be the best, but I'm not dealing with him right now). However, the caller on Thursday's show reminded me who is really number one:
I knew a girl named Nikki, I guess U could say she was a sex fiend
I met her in a hotel lobby masturbating with a magazine
She said, "How'd U like 2 waste some time?
And I could not resist when I saw little Nikki grind
She took me 2 her castle and I just couldn't believe my eyes
She had so many devices, everything that money could buy
She said, "Sign your name on the dotted line?
The lights went out and Nikki started 2 grind
Ow, Nikki!
The castle started spinning or maybe it was my brain
I can't tell U what she did 2 me, but me body will never be the same
Her lovin' will kick your behind, oh, she'll show U no mercy
But she'll sho'nuff, sho'nuff show U how 2 grind
Darlin' Nikki, oh!
I woke up the next morning, Nikki wasn't there
I looked all over, all I found was a phone number on the stairs
It said, "Thank U 4 a funky time
Call me up whenever U wanna grind?
Yeah, Nikki, oh!
Oh, come back Nikki, come back!
Your dirty little Prince wanna grind, grind, grind, ...!